Anne Morriën Mirrors
Anne Morriën is a lifestyle brand based in the Netherlands and Ibiza.
They design large custom-made mirrors made from steel, serving clients in the fashion and hotel scene as well as the private sector.
We designed their website and logo.

LOGO
---
Anne Morriën's style is characterized by pure, natural materials, simple, timeless shapes and handmade quality designs influenced by the bohemian lifestyle.
Aesthetics go beyond the beauty aspect; it's about creating a personal expression and experience of our home.
The logo illustrates both the personal atmosphere as well as the stylish simplicity.
We used an organic, hand-written font as a reference to the hand-made origins and the intimate nature of the brand.


WEBSITE
---
When founder and designer Anne Morriën was looking for a specific mirror for her house, she couldn't find what she was looking for, so she decided to design her own.
All her designs are objects that she in the first place makes for herself and her family, but which appeal to a broad audience.
The photo-shoot was done in Anne's house, showing the mirror in her living room.
The website visitor is invited inside Anne's personal space where her designs are displayed as part of a home, rather than as an object.
She wanted a very simple, straightforward website with a personal, warm touch.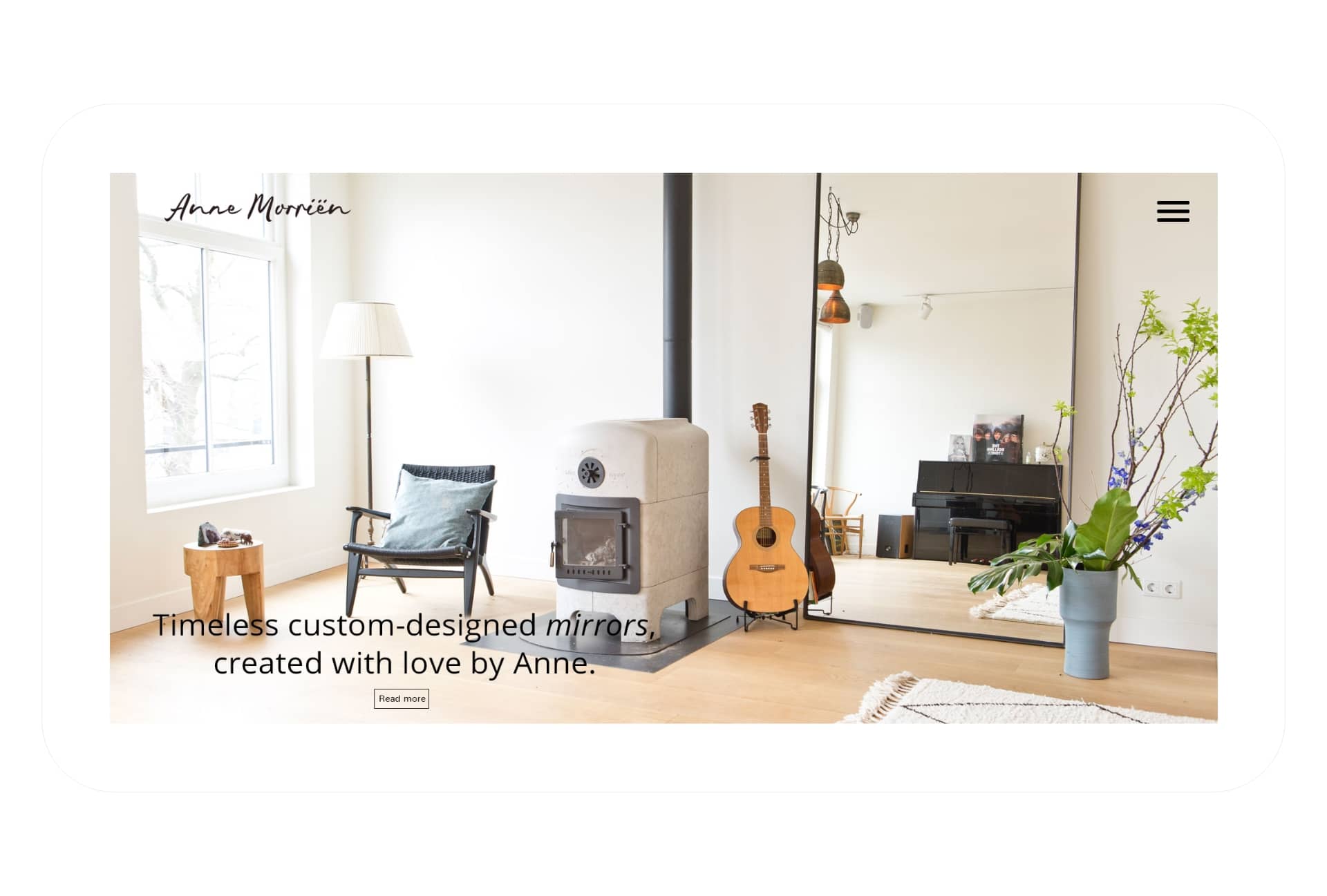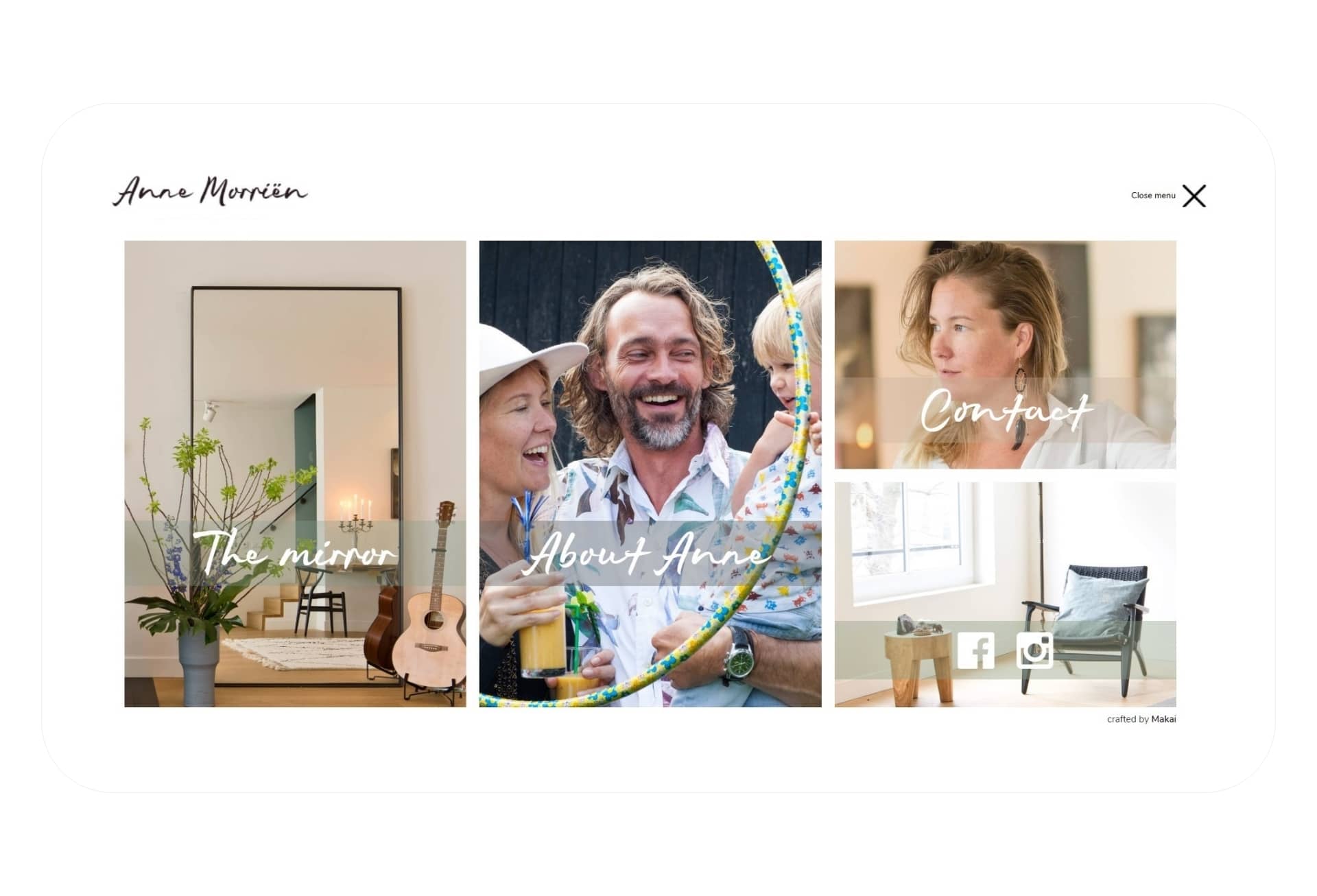 I had a great time working with team Makai on my site. They are very professional, friendly and enthusiastic about their work.

Anne Morriën