This is Coco
This Is Coco is a platform for everything coconut and vibrant, plant-based living.
The website focuses on 3 sections: recipes, DIY Beauty and a blog.
Healthy nutrition, beauty and lifestyle come to life through illustrated recipes, info-graphics, colorful food and coconut photographs.
We were involved in all aspects of This Is Coco from branding, art direction, illustration, content creation and web design.

Branding
---
This Is Coco radiates simple sweetness and joy with a feminine vibe.
Healthy living and the love for plants, sunshine and traveling are expressed through the use of pastel colors and a clean, but warm style.
Minimalism is an essential part of the brand; we used flat design with simple shapes and solid colors, without using too many details, shadings or textures.
The styling of the recipes follows the same principles; clean backgrounds and few toppings to emphasize the beauty of the dish itself.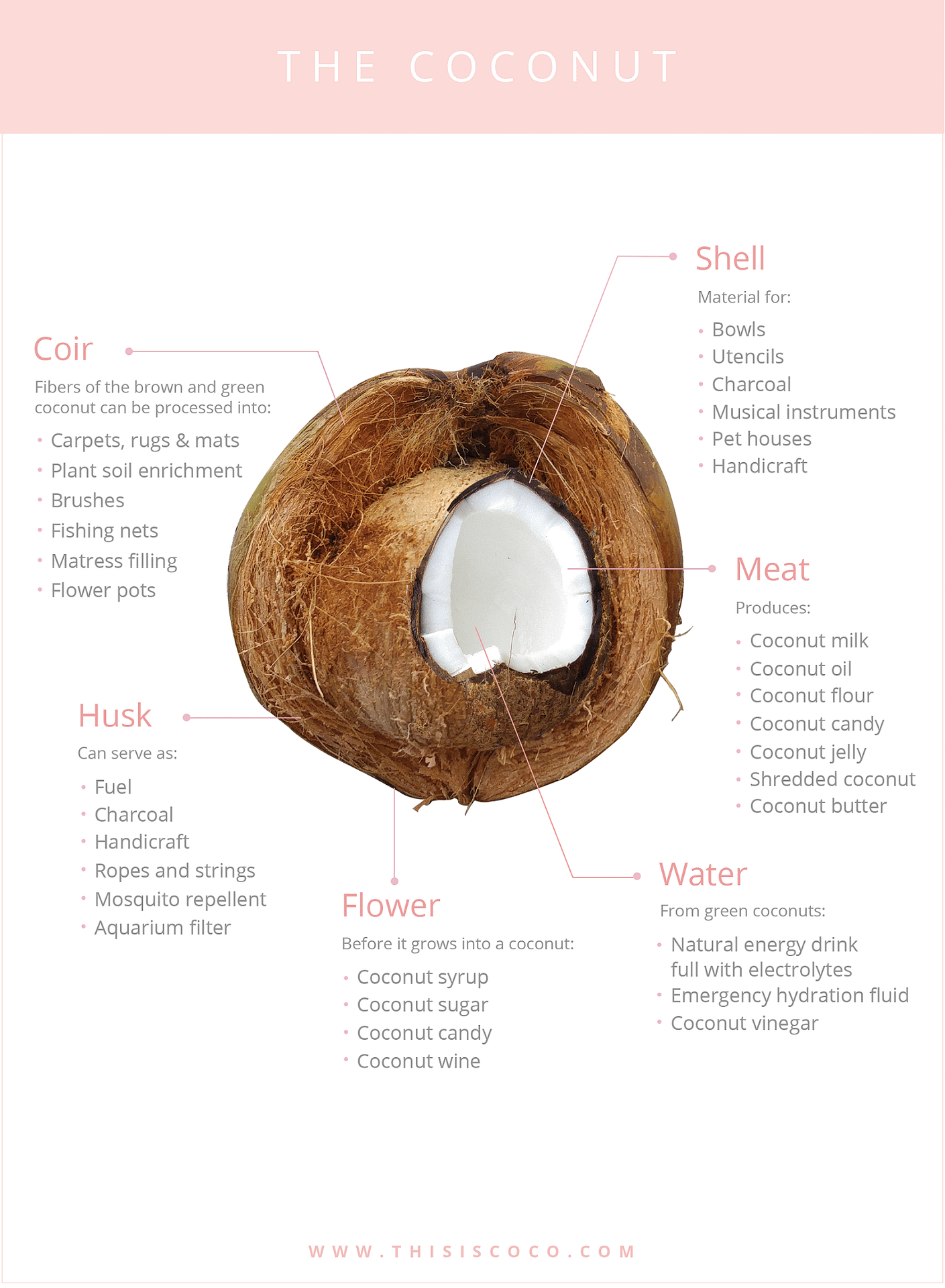 Illustration
---
The illustrated recipes are dynamic scenarios of ingredients and utensils in motion, showing that cooking is about fun, creativity and playfulness.
While each composition is different, it always shows a clear hierarchy of the instructions.
Even without reading the written description, the illustration itself explains how to prepare each dish.
For the DIY Beauty recipes we chose a more structured, symmetric layout.
This is because the nature of the preparation of these recipes has a more step by step approach.
The amounts of the ingredients are also more precise than with cooking food.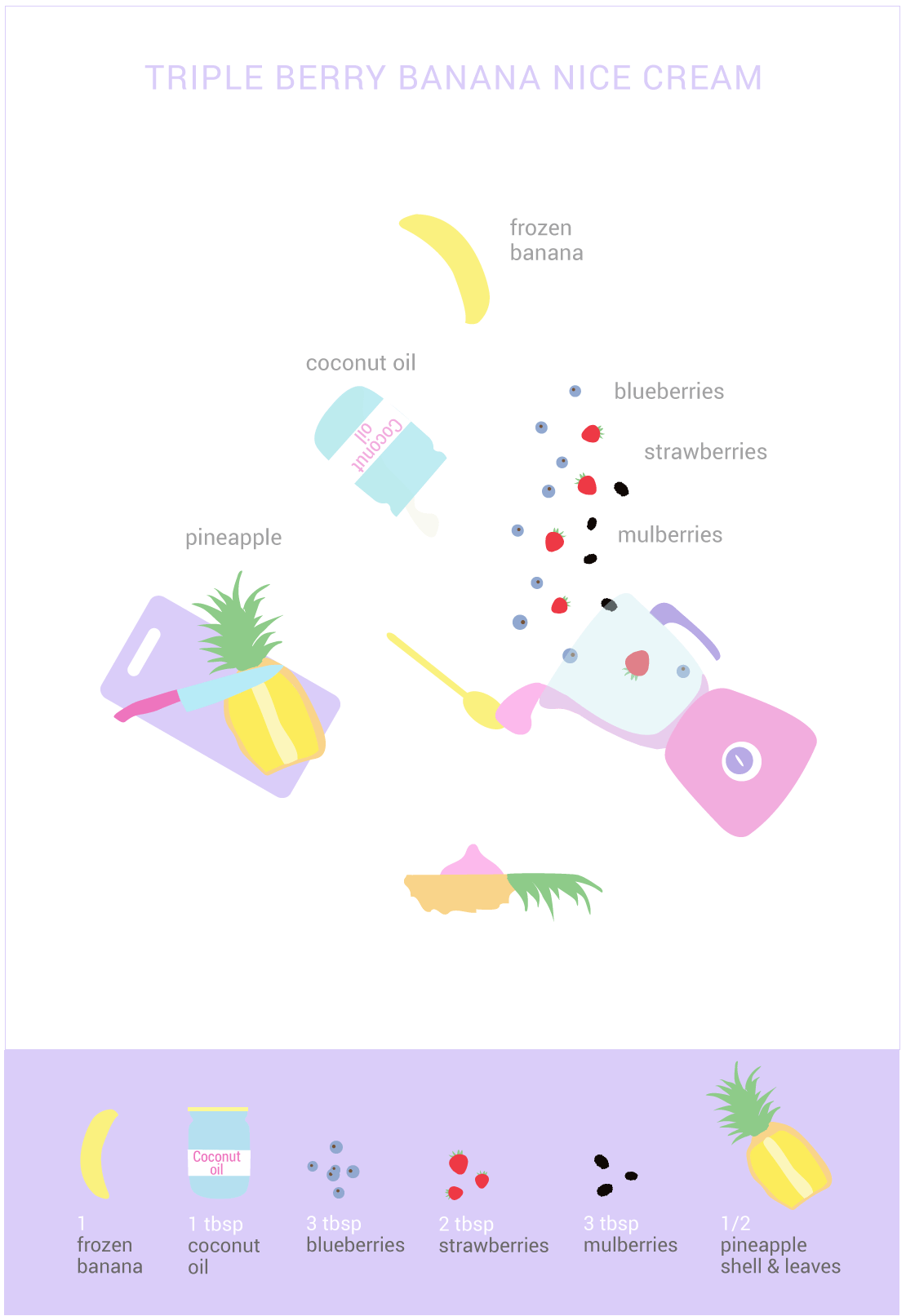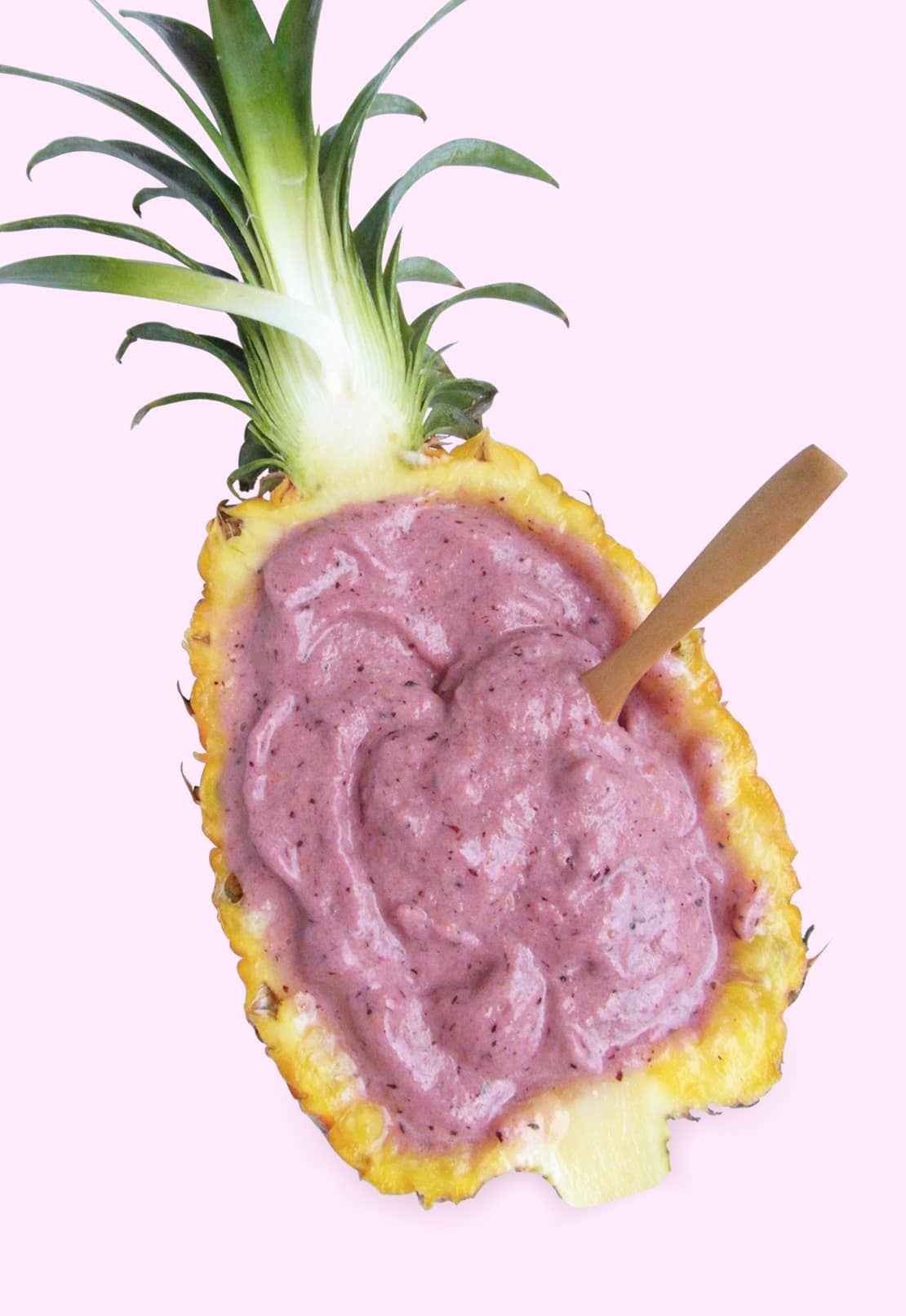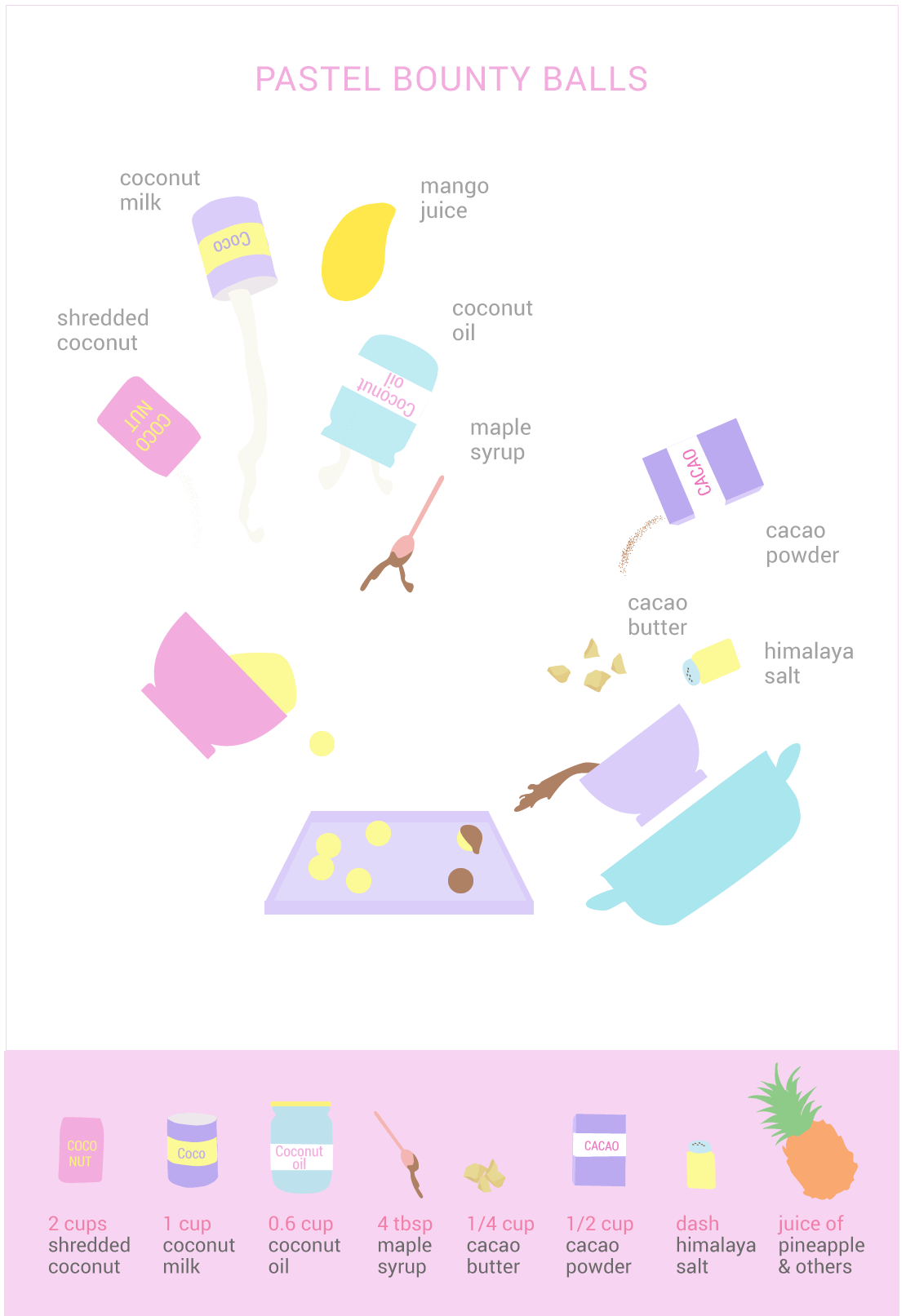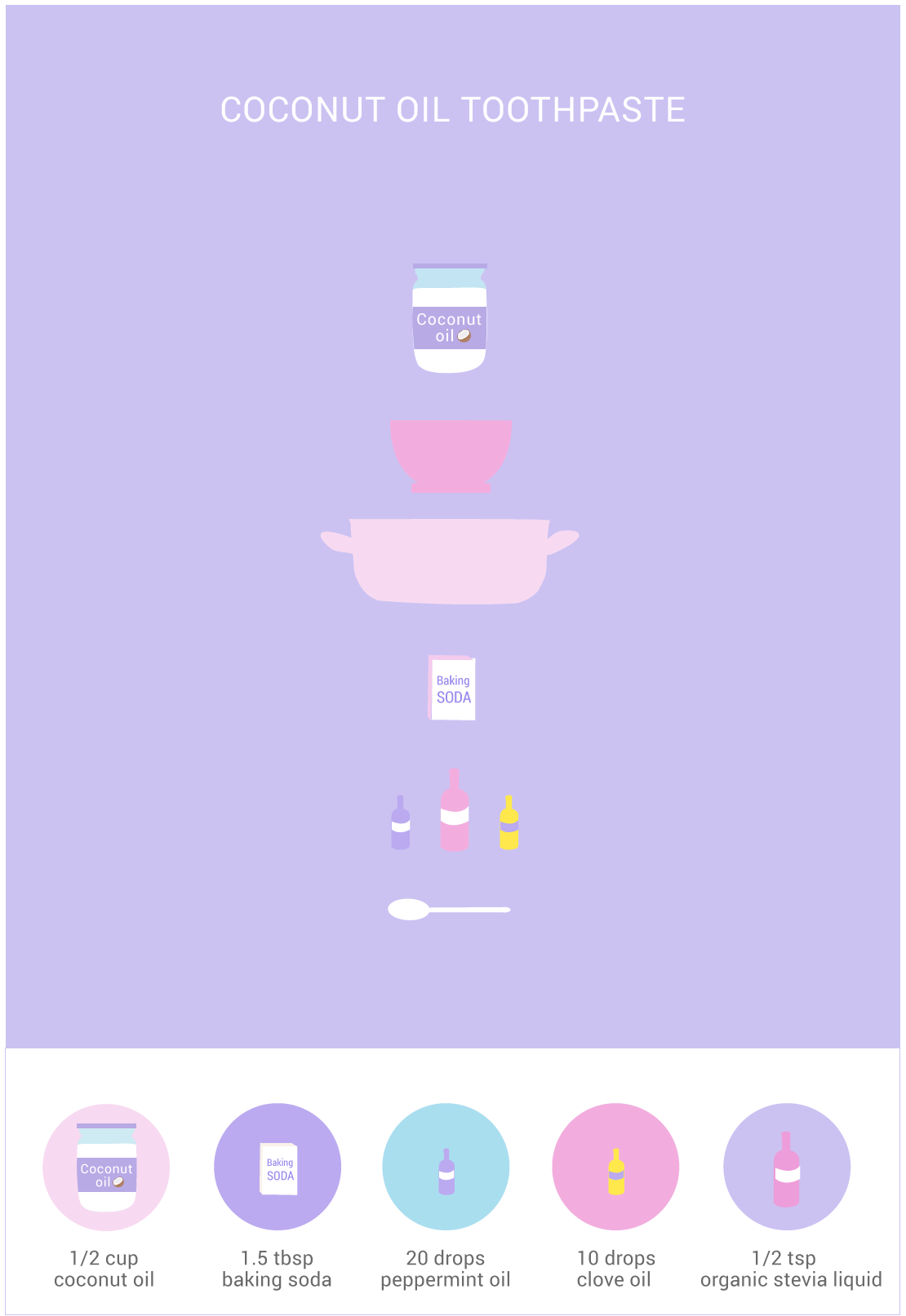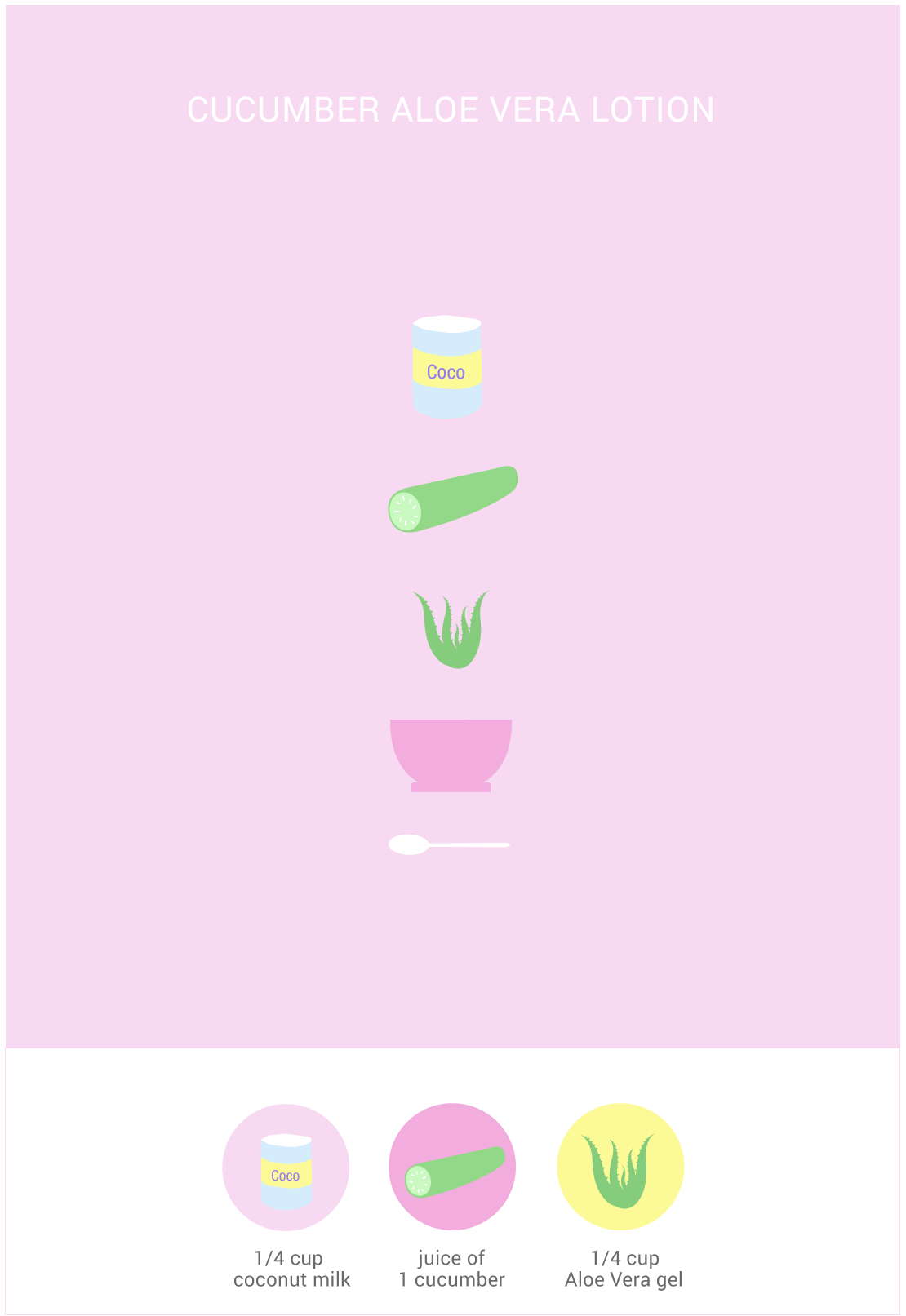 Web design
---
We were looking to create a very clean base to focus all the attention on its colorful content.
It was also essential that the images would stand out both on desktop as well as on mobile devices, so we experimented a lot with different formats.
While we never work with templates, this project was one of our first and we customized a template to an extent that it doesn't look anything like the original template anymore.
We're currently in the process of developing a new custom designed This Is Coco website.



This is exactly what I envisioned This Is Coco to be: fun, sweet, happy and playful! Everyone who sees it says it puts an instant smile on their face. That's what I want to transmit.

Erika Naomi - This Is Coco founder