Go Life Capital
Go Life Capital is a real estate investment firm, specializing in the acquisition and development of multifamily, land, office and commercial properties.
Branding
---
Go Life Capital has a professional, clean yet fun character. They have a very business-minded, straight-forward, reliable, perfectionist mindset. Less on the surface, but rather present in the details are their dynamic, young and fun side.

The logo embodies this by use of typographic simplicity and its minimal and functional feel.
When you look closely, you notice the fun & unexpected details such as the font which has different line thicknesses and where the letter ''i'' is twisted into a lowercase letter among capital letters.

The GO part of the logo is emphasized with a rectangle which is the building block of all architectural constructions and home to Go Life Capital's field of expertise. It also shows their philosophy about going all in, in both life as well as when it comes to their projects and the service they provide to their clients.


Website
---
The Go Life Capital is an aesthetically clean website with a minimalistic feel to it.
The client wanted a site that portrayed class, high quality, style and yet to keep it young and welcoming. The end result is a site that utilizes a lot of white space and hints of accents which add to the overall feel of the site.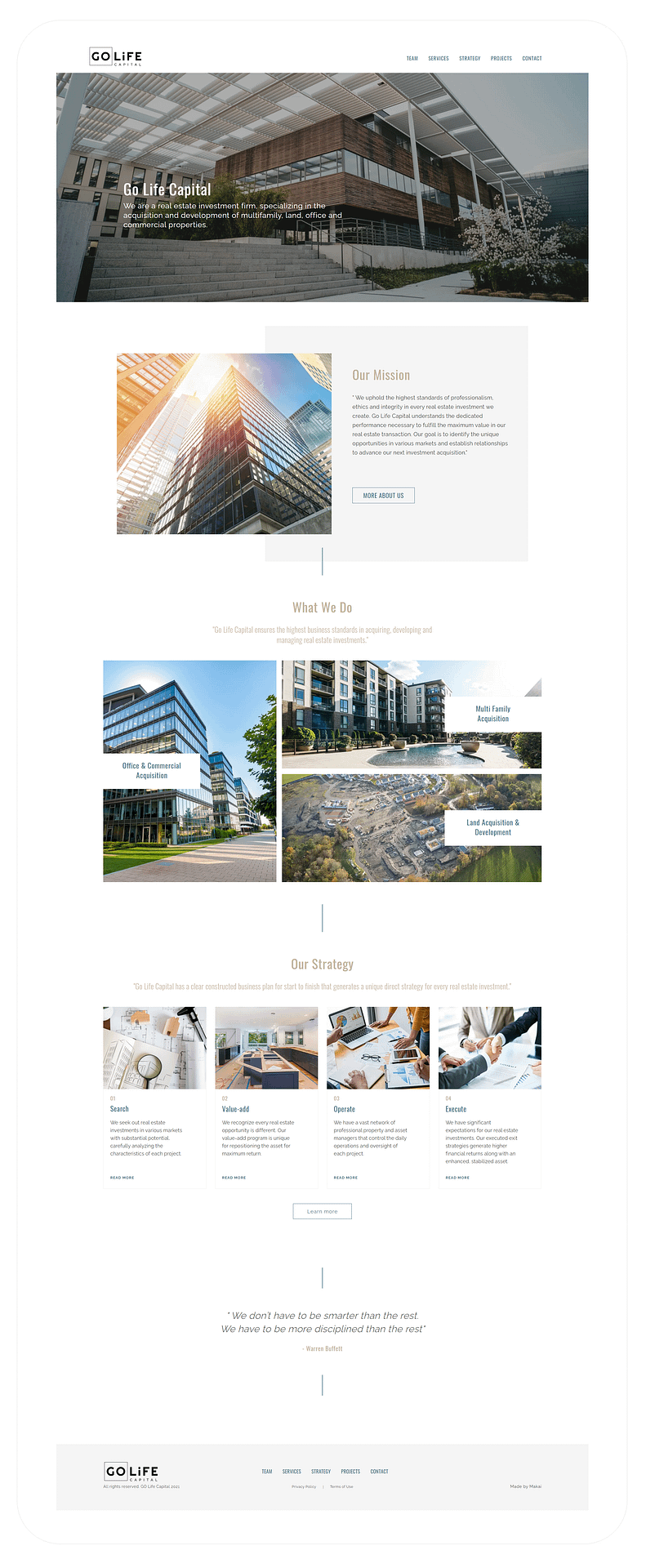 This is my third project with Makai and they always deliver an amazing final product. I know that from start to finish Daniel and his team will go above and beyond without leaving any loose ends. Thanks once again for another great project.

Gal Oron - CEO