Eddy Toyonaga Yoga
Eddy Toyonaga is a power vinyasa teacher known globally for his playful and challenging style of yoga. He focuses on arm balances, handstands and the connection between heart and breath in his practices.

We did all aspects of this project from creative direction and branding to website design and development.
Branding
---
Eddy's philosophy on life and his roots form the base for his practice and teachings.
His Japanese background, Buddhist upbringing and his love for nature are an integral part of him as a person and teacher.
The brand identity that we created for him is a subtle fusion of the 4 elements wind, water, earth and fire, his traditional Japanese tattoos, and his family crest.
Eddy's logo is made out of two of the elements – earth and water which highlight the word yoga that is hidden in his name.
The website's color palette is based on the 4 natural elements which are also integrated in his tattoos.
We kept it very clean and simplistic to convey a Japanese feel of clean and tidy.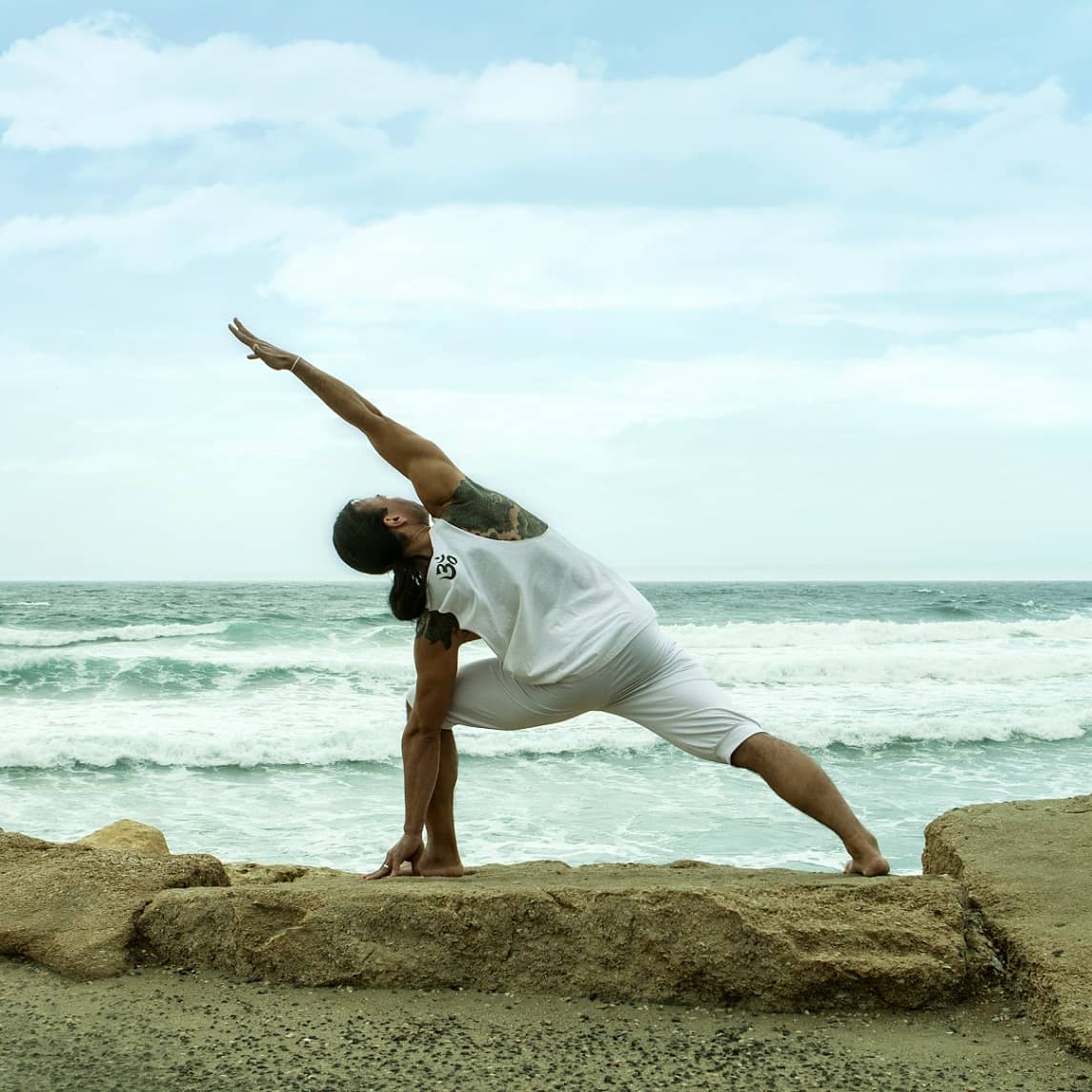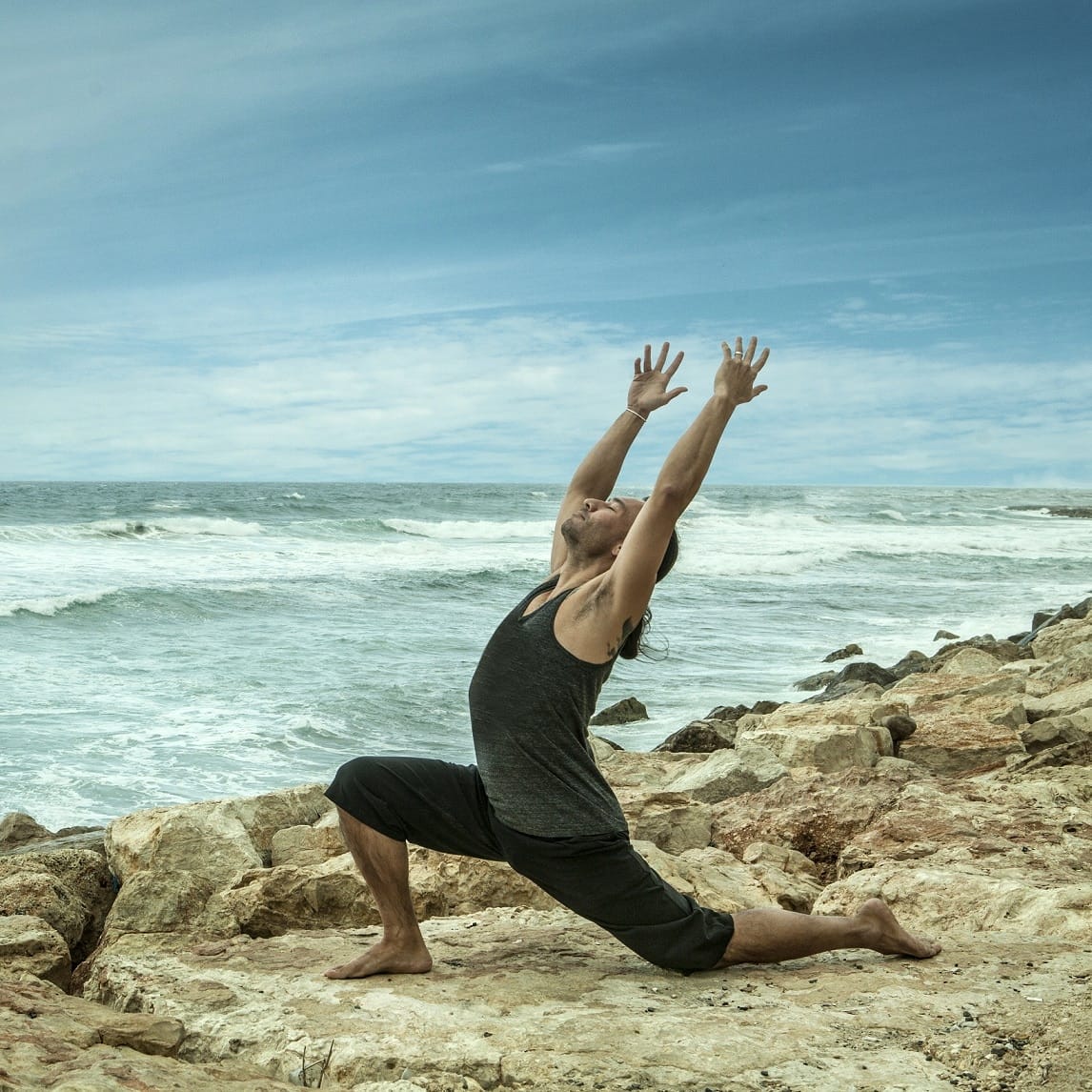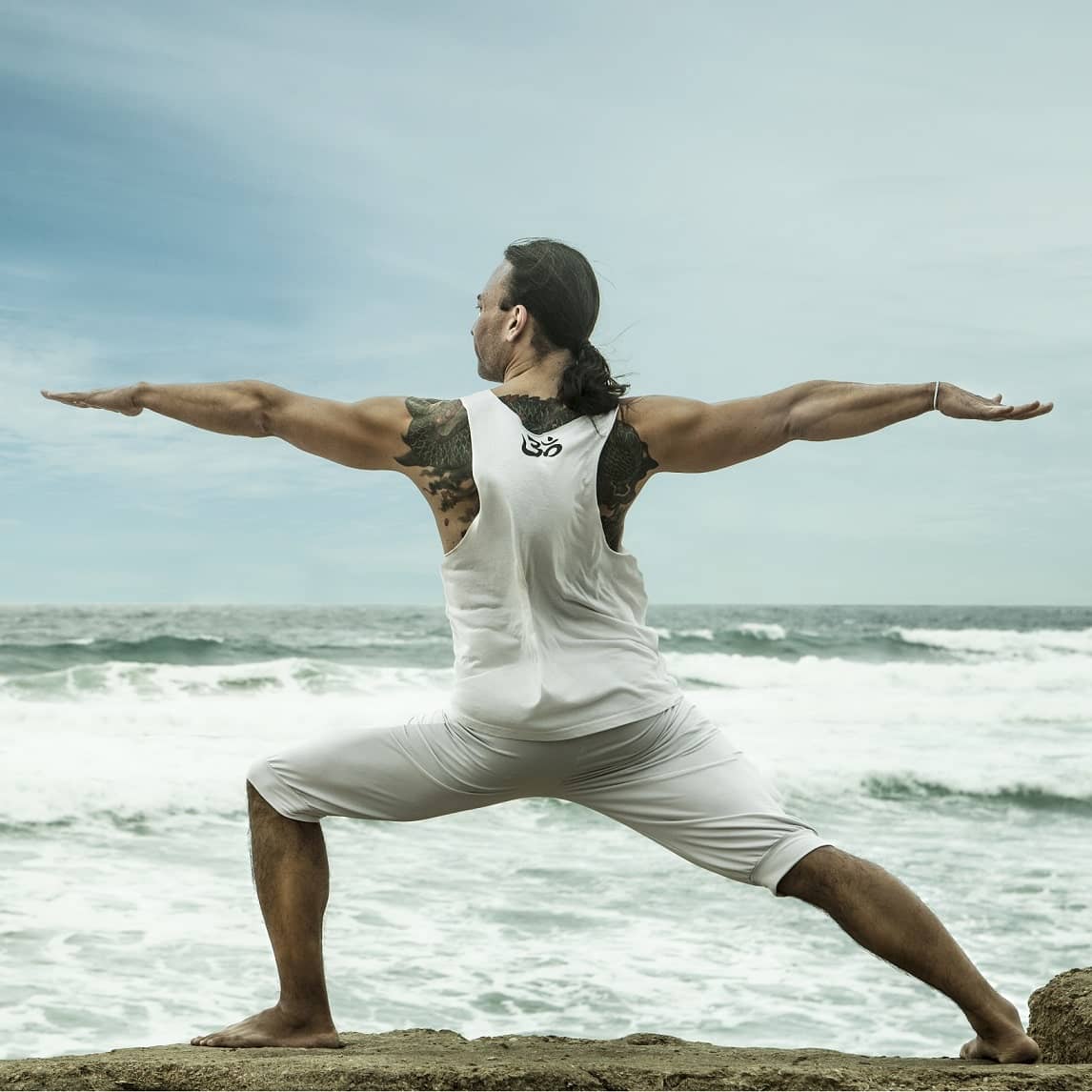 Website
---
The site's focus is to offer a balance between learning about Eddy and getting practical information about his schedule / workshops.
A dynamic scheduler displays his upcoming classes as well as his full schedule page.
Eddy travels a lot for workshops and retreats, which is why we created a page for each of them.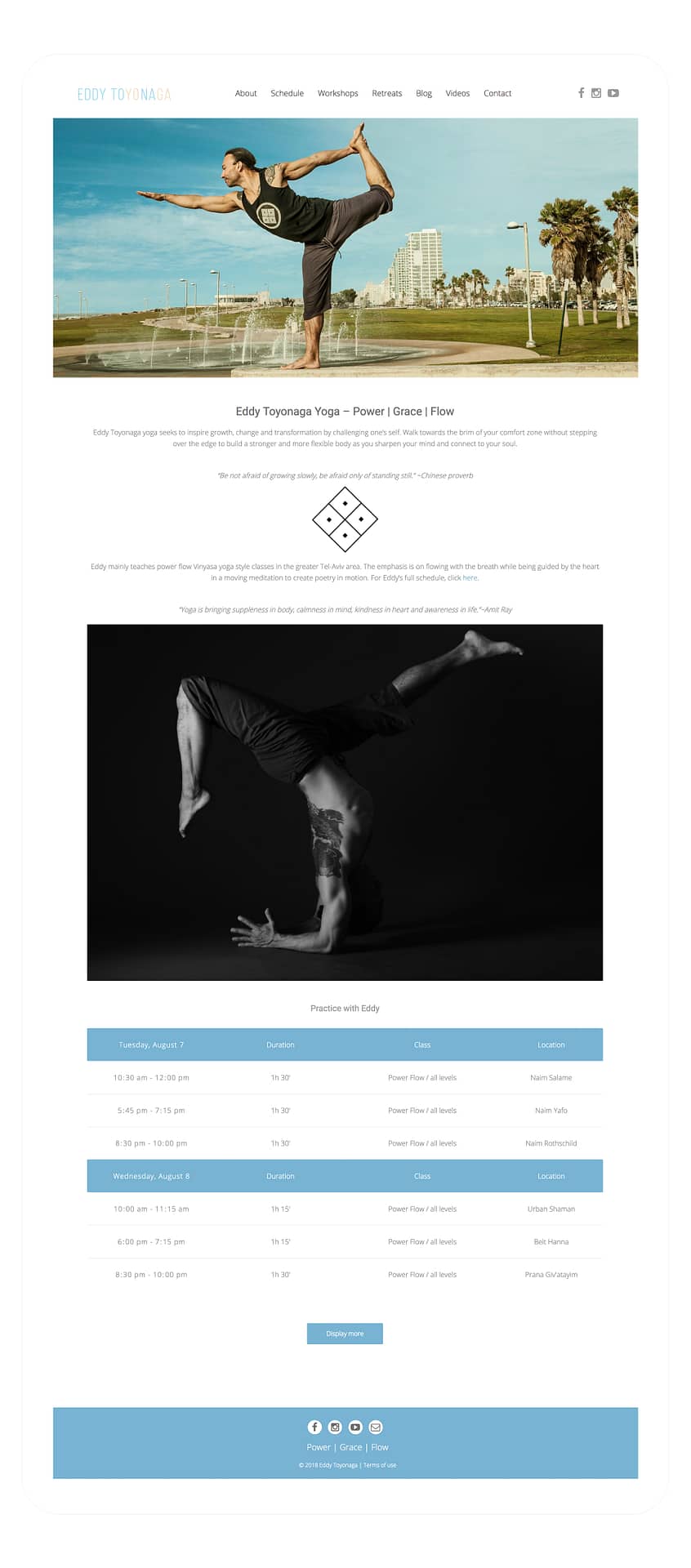 I can't thank Erika and Daniel enough for the awesome job they did. They managed to capture the exact essence of what and who I am in a digital form. I didn't know how they would be able to do this at the start of the project, but I couldn't be happier with the final result. Thanks guys!

Eddy Toyonaga - Power vinyasa yoga teacher